To be remembered is a wonderful thing
~ Elder David B. Haight, 1989
A question was posed in my last discussion that basically asked
why do I read biographies?
-- Is it for pure enjoyment, or do I become a better person by reading them.
This is a valid question, and I honestly haven't thought about it much, but it's worth looking into.
I wish we still had stuff like this.
First of all, I have always liked forms of biographies. As a youth, I read books about Wild Bill Hickock (Bill Cody), Wyatt Earp, Annie Oakley (She was awesome!), Sam Colt (Inventor of the Colt 45, the first pistol that could shoot more than one round), Louis Braille (Inventor of, you guessed it: Braille. He was born with sight, but had a carpentry accident involving an awl which made him blind). And I didn't read them from action-based perspectives; they were biographical in nature. I was probably around 12 when I read them. Is that weird? Sure.
I assume this is funnier after reading it
I do remember thinking a few years ago, when someone else asked why I read Biographies, I tried to think of differences of biographies compared to other story-telling methods. Isn't Harry Potter a Biography, in a sense? (You'll have to tell me, because I haven't read them. You can yell at me in the comments section for that one). But stories like that, the Hunger Games, Star Wars, Twilight, and other stories, are biographical in nature as well. Often they are told autobiographically or at least in the mind of the first person, but told through the third person at times (P.S. I haven't read Twilight, Hunger Games, or Lord of the Rings, if that makes you feel better/worse). I get that they are more exciting usually, and focus on highlights, but so do biographies. Biographies don't tell us what people eat every day, or monotonous tasks, but usually the highlights of what makes that person recognized as a life well-lived, or at least recognized.
Biographies help understand perspectives, lives, situations, and historical events better, not only in the life of the individual being studied, but in the reader's as well.
For example, I read a Biography on N. Eldon Tanner (A leader of the church of Jesus Christ of Latter-day saints) but in learning about him, I learned about the history of Cardston, Alberta, Canada, as well as Canada in general, implementations of gas pipelines and why that was necessary crossing through Canada and the US, and so forth. But in addition, I learned about the history of the Church to which he was a part, his family life, and his style/methodology of teaching through the experiences that he had. Normally, this would involve sifting through a number of books, much drier than the biography for sure.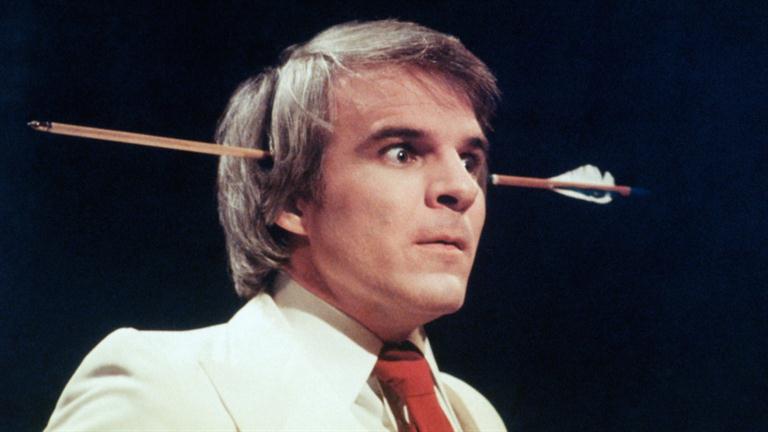 Why understanding the perspectives of others can be helpful.
In addition to western folklore, I would eventually find great humor and perspective in biographies of Comedians and other television stars. Saturday Night Live Alum are especially interesting, albeit crude at times. Darrell Hammond, Chris Farley, Chevy Chase, and others like Steve Martin (One of the best autobiographies in the genre) and Bob Newhart (By default, the best autobiography of the Genre... I even have an awesome Christmas present signed copy version from my awesome wife)! Autobiographies, or ones with ghost-written assistance, help see the challenges that people face.
Darrell Hammond, (inset left) is a modern day Mel Blanc in my opinion. A true 'man of 1000 voices and impressions'. He had a good amount of issues and had to deal with various forms of abuse as a child, but through some fierce determination and psychological prowess eventually overcame and was able to understand himself better. It was a very cathartic book for him to write, and can be an interesting read as well. Some language is involved, but an insightful autobiographical look at someone who we never really get to see on stage. He is hilarious!
Jodie Sweetin also wrote an interesting account about her still young life (reading biographies/autobiographies of someone your own age is both humbling, relieving, and motivating, all at once).
She was Stephanie from Full House, in case you forgot. She had a fairly standard story as far as child stars go, with all of the unfortunate circumstances and lost identity that comes with that. It is articulated extremely well, and provides sharp perspective in what she goes through and motive as to why it happens so much.
In Biographies, one can see things from another perspective, which is a crucial skill to develop.
To see things from the experience of another can increase empathy, sympathy, joy, sorrow, and awareness in others. They are funny, light-hearted at times, powerfully self-depricating at others, and just a way to get to know someone. If they have passed on, it is a way to relive their life with them. They feel alive in those moments, and friendships are made, however superficially. They can also help us be aware that there are people in our own lives who are just as impactful. History, and the lives of people are such an interesting thing, because people think it is a thing to study, read about, and learn from, but it is more than that. History is still going on today. People are still living, waiting to be learned from, waiting to have conversations with, and waiting to be cared for. I feel like it is more than a hobby for me. I read other things, but the sense of completion, emulation, and sadness when it is over, is felt deeper with biographies than with other books for me.
To give some credit to others, I once spoke with an individual while I was in California about church history, books, and so forth. She mentioned that she wanted to read a biography, and a book of the teachings, of each of the Prophets from this dispensation (There have been 16). I enjoyed that challenge, and am currently working on it as well; however, I plan on extending it, as much as possible, to each of the members of the quorum of the Twelve Apostles (
Closer to 96
so far in the past 184 years). I obviously don't plan on doing this all at once, but it has been a good adventure so far. I also plan on mixing in some current comedians and others as they come about as well.
I also have started to enjoy a good footnote or endnote section of a biography because it leads me to the other resources that makes up that individuals life. Extra research!
A bit of a pet peeve, or bit of trivia in my life, is that I absolutely cannot stand "the unauthorized biography" attached to a book. Even if it is not on the cover, it will often be in the preface, and it just shuts me down to where I will not read it, as excited as I am to read it. John Candy's is like this. I absolutely LOVE John Candy, so maybe I'll have to get approval to write the authorized one, because the current one is insufficient.
In summary, I have read, in addition to those early biographies of the old west, the following (although there are possibly a few missing):
The Autobiography of Parley P. Pratt
Joseph Smith: Rough Stone Rolling -- Richard L. Bushman (Amazing book, and one of the best "cultural" biographies I have seen, meaning that he looks at as many possible cultural perspectives to diminish bias, while still remaining true to the individual, his message, and his mission - a particular challenge with religious biographies).
Life of Joseph Smith, the Prophet -- By George Q. Cannon
Brigham Young: American Moses -- By Leonard Arrington (Fairly dry [no pun intended] with history of Utah, but also covers a lot of great elements of his life, teachings, problem areas, and historically significant events relating to Utah becoming a state).
The Life of John Taylor, by B.H. Roberts
The history and family record of Lorenzo Snow by Eliza R. Snow Smith
The Life of Joseph F. Smith, by Joseph Fielding Smith (Son)
George Albert Smith: Kind and Caring Christian, Prophet of God -- Francis Gibbons
Spencer W. Kimball -- Edward and Andrew Kimball (Although I am looking forward to some other ones that are out now).
Ezra Taft Benson
: A Biography --
By Sheri Dew
(He served as secretary for the dept. of Agriculture for President Esienhower, and wrote some good stuff in the book
Crossfire
which I read parts of, but had to return to the library)
Howard W. Hunter -- Eleanor Knowles (He helped establish the BYU Jerusalem center, which led me to want to learn about Teddy Kolleck, Mayor of Jerusalem).
Go Forward with Faith: The Biography of Gordon B. Hinckley -- By Sheri Dew (Because he served in church responsibility since 1929 or so, it provides a wealth of information regarding the growth of the church through that time to the present).
To the Rescue: The biography of Thomas S. Monson -- By Heidi Swinton (Very good way to study his teachings, as he uses a good amount of autobiographical material in his discourses. I have recently found this to be an effective way of studying discourses - Through the reference material!).
The Life of Heber C. Kimball (By Orson F. Whitney)
David B. Haight: The life story of a Disciple -- Lucille Tate
N. Eldon Tanner: His life and service -- G. Homer Durham
Russell M. Nelson: Father, Surgeon, Apostle -- Spencer J. Condie (He had nine daughters before they had one son!)
Rudger Clawson: Making of a Mormon Apostle -- Roy and David Hoopes (Great man, and I love his teachings... His bio is a little unfulfilled, but still very good. He was also President of the Quorum of the twelve Apostles for over 20 years! -- During the also lengthy tenure of Heber J. Grant as President of the Church).
Mark E. Petersen -- Peggy Barton (You learn why he and another General Authority earn the nicknames "the butchers", which sounds far less exciting than it may appear).
Bruce R. McConkie: Reflections of a son -- Joseph Fielding McConkie
Henry B. Eyring: I will lead you along -- Robert Eaton and Henry J. Eyring (Great history of CES, as well as his personal growth in an MBA program, and as an educator, as well as family life and as a member of the presiding Bishopric).
Bob Newhart: I shouldn't even be doing this!Steve Martin: Born Standing Up
I'm Chevy Chase, and you're not (Not autobiographical surprisingly).
(I just found out that Martin Short also wrote one, which would give me the plethora trifecta from the Three Amigos).
Darrell Hammond: God, if you're not there, I'm ******
The Chris Farley
Show: A biography in Three acts By Tom Farley Jr and Tanner Colby (He was going to be the voice of Shrek that was mostly all recorded, and in a much different vein from the series we know now).
Howie Mandel: Here's the deal; Don't touch me (Autobiography, and various humorous and historical points).
Ray Romano: Everything and a kite (Autobiographical)
Tim Allen: Don't stand too close to a naked man (Autobiographical)
Miracle Man: Nolan Ryan (an Autobiography)
Donald Trump: The Art of the Deal
I believe that is all, but I may have to go back in and update every now and then. I don't think of this as terribly exhaustive, and looking at them all now, I really didn't start reading most of those until I was twenty or twenty-one (I had a sci-fi phase as a teenager [Planet of the Apes! by Pierre Boulle], so went from western figures to science fiction to more biographical and spiritual, although I still enjoy a good novel, fiction or otherwise). It may be considered a lot, but I know there is still a lot to learn from the lives of others, and plenty of people who still need to be remembered.
Are there any that I missed, that you would add?
P.S. Still haven't read Harry Potter.
Now that you know why reading the lives of others are important, look forward to the next subject of this process: